Data error on the Cloud is elusive and spreads fast
Monitor every hop, detect errors early and stop the spread
Leverage AI/ML to execute and scale automatically
Mitigate the risk of incorrect data on the AWS cloud
Would it be useful to detect data errors upstream, so they don't get through to your business partners?
What if you could automate 80% of that work to validate data?
Cloud Data Engineers do not understand every column of every table and find it hard to validate & certify the accuracy of data. As a result, companies end up monitoring less than 5% of their data. The other 95% is unvalidated and highly risky.
DataBuck is a continuous data validation software for catching elusive data errors very early.
Powered by AI and Machine Learning, it easily integrates within your data pipeline through APIs, to discover issues for each data set and validates the reliability and accuracy of data via automation. Cut data maintenance work and cost by over 50% and certify the health of your data quality at every step of data flow automatically.
Benefit of automating data quality validation on AWS
Get drinkable, crystal clear stream of data from AWS along with these benefits…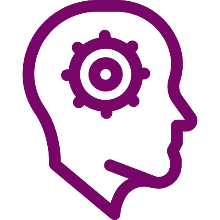 People productivity
boost >80%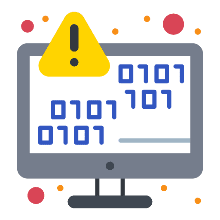 Reduction in unexpected errors: 70%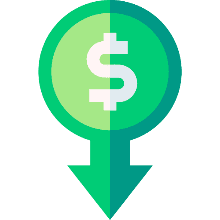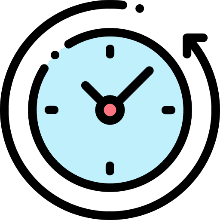 Time reduction to onboard data set ~90%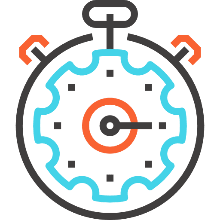 Increase in processing speed >10x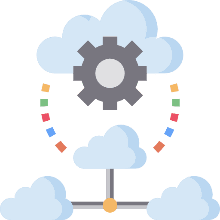 Registration Necessary for Demo and Webinar Attendance.
May 13th Webinar Schedule
(Click the buttons below to see panelist details)
What DataBuck users say…
"What took my team of 10 Engineers 2 years to do, DataBuck could complete it in <8 hrs"
- VP Technology, Enterprise Data Office, Major US bank
"DataBuck's Data Quality automation does 80% of the heavy lifting for us with just 5% of the effort."
- CIO of US Financial Services firm
"Streamlining the DQ monitoring and validation process w/DataBuck has reduced our time-to-market. With fewer resource we auto discover DQ rules, which also self-heals as the data evolves."
- Head of Enterprise Data Quality Monitoring, Major US bank
"DataBuck can really add a lot of headcount efficiency for us. This tool makes it easy for us to not only profile and discover the rules, but also to operationalize them and auto-heal as the data evolves over time."
- VP, Enterprise Information Management, Information Governance Leader, Insurance Company
"AML is on the rise. We have data from 10 countries in different formats and standards that need to be validated. We could not keep up doing it manually. DataBuck has automated and streamlined our data pipeline."
- Sr. Exec. Technology Office, Top-3 African bank
"In the last 3 years we've had a 100x increase of API's and microservices on the Cloud. This proliferation is beyond what Data Stewards can manage. As Cloud-native tool designed for Data Engineers, DataBuck autonomously validates data upstream and tremendously eases the burden on Stewards."
- Sr. VP Data Mgmt and Analytics, US Investment Bank
"Monitoring and validating files and data at ingestion directly impacts our revenues. DataBuck gives us the reliability, intelligence and speed we need to eliminate revenue-leakage."
- VP Technology, Enterprise Data Office, Telehealth provider
"Aggregating weekly sales data from many dozens of sources and validating them is laborious and error prone. With DataBuck's AI/ML-driven DQ automation we got more accurate data with less than 10% effort."
- Director, Commercial Data Operations, US pharmaceutical
"With the traditional Data Quality tools, we could not thoroughly audit the financial data for the Street w/in our audit window. DataBuck's performance has reduced data validation times from 11 hrs to 2 hrs, and w/higher accuracy."
- Director, IT – Data Strategy, Financial Planning, Fortune-50 Hi Tech manufacturer
Introduction DQ Monitoring on AWS
Autonomous Data Quality validation on Cloud
How AI/ML simplifies Data Quality and increases accuracy
FirstEigen Open House - Our development team will be available on May 13th from 4:30 - 7:00 PM PT/6:30 to 9:00 PM CT. Drop by and say "Hi" to us! Click the button below: