Learn More About the
Creators of DataBuck
Inaccurate Data Challenge: Unseen to the users, data changes unexpectedly ("corrupts") just residing in a database or as it moves through different IT systems. Data gets corrupted due to constantly changing data sources, changes in data processing infrastructure and changes in the data itself (due to poor ad hoc data policies). This creates inaccurate analytics, decisions and false reporting.
Frustration: Conventional tools and approaches are unable to validate Cloud Data and Big Data within the required processing speed. Their underlying processing engine was designed for regular data volumes and speeds.
Consequences: Gartner and Boston Consulting Group recently identified that poor quality is a serious hidden rot costing individual companies millions. It impacts as much as 25% of the full potential when making decisions in marketing, finance, pricing, supply chain, etc. 40% of the data initiatives in major corporations fail and lay waste to large IT capex investments due to Data Quality and Data Integrity issues. Data is worthless if it is incorrect. Inaccurate and incomplete data is useless and ultimately become a dangerous legal, PR and financial liability. Paying attention to this critical issue can save a company millions.
FirstEigen was founded in 2015, by Seth Rao and Angsuman Dutta. We are a team of Data Scientists and Data Governance professionals. Our team has had experience in resolving Data Integrity issues at major corporations like Cisco, Shoppertrak, Teladoc, Curaleaf, AmEx, Travelers, Anthem, Citibank, UBS, Bank of America, Merrill Lynch, J.P. Morgan Chase, Progressive, Cigna, Humana, Blue Cross Blue Shield (IL, MI), etc. Leveraging our experience we created DataBuck to validate Data Observability, Trustability, Quality and Matching for data in the 10's to 100's of GB's in minutes. DataBuck can even handle petabytes of data without scaling issues.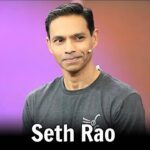 Seth Rao
CEO and Co-Founder, FirstEigen
Seth has a Ph.D. in Engineering, with a significant focus on data and analytics. Prior to FirstEigen, Seth was the Director of the New Ventures Group at Outerwall, Inc. (traded on Nasdaq, the parent company of Redbox, Coinstar, and others), where he built a data analytics business at the intersection of Retail and Mobile. He has worked in many other organizations, including as a Management Consultant at A.T. Kearney.
Seth is well-published in peer-reviewed journals and has presented at international conferences. He has an MBA from Northwestern University's Kellogg School of Management, and a BS/MS from the Indian Institute of Technology, Bombay.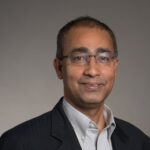 Angsuman Dutta
CTO and Co-Founder, FirstEigen
Angsuman Dutta has provided Information Governance and Data Quality advisory services to numerous Fortune 500 companies for two decades and has successfully launched several businesses. He is a recognized thought leader and has published numerous articles on Information Governance.
He earned a B.S. in engineering from the Indian Institute of Technology, Kharagpur, an M.S. in Computer Science from the Illinois Institute of Technology, and an MBA in Analytical Finance and Strategy from the University of Chicago.
FirstEigen team, dedicated to creating the best